Testing Makes Good Dollars and Sense for Your Company
Companies across America are asking if they should test their workforce for COVID-19 and, if so, which test is appropriate. The following information will help you make an informed decision.
What tests are available from Physicians Quality Care OCCMed, and what does each test for?
The molecular test – nasal/oral swab – tests for active infection. This test should be performed on symptomatic individuals or on those suspected of recent exposure. It is also used to determine whether an asymptomatic employee could potentially be infecting others.
The IgG antibody test – blood test – looks to see if an individual has had significant exposure to COVID-19 for his/her body to mount an immune response. According to the U.S. Food and Drug Administration, COVID-19 antibody testing may indicate that "the person has been exposed to the virus and developed antibodies against it, which may mean that person has at least some immunity to the coronavirus."
Why is it important to test?
An individual with a positive molecular/swab test should be quarantined and carefully observed for worsening symptoms. This person obviously should not be allowed into the workplace. 
If an individual shows significant antibody to COVID-19, according to the FDA, this person "may be able to resume work."
I can understand why an individual with positive antibodies can return to work, but why are negative results just as important in the corporate setting?
If, for instance, a high percentage of your workforce tests negative for specific antibodies against COVID-19, it is further evidence that the protocols your company has put in place are effective. You have dramatically demonstrated successful due diligence against this pandemic.          
Do my employees need to come to a Physicians Quality Care location?
No. For a minimum number of individuals to be tested, Physicians Quality Care will come to you.
Billing for the tests
There are several ways your company can handle the cost.
Onsite Options:
Physicians Quality Care will come onsite and perform either test for a flat fee per employee tested. This includes all tech fees, travel costs, supplies, specimen processing and reporting of results.

If each employee is insured, Physicians Quality Care can bill insurance. Note, however, since insurance only reimburses PQC for the actual cost of the test, there will be a per person fee charged for each person tested. This fee is significantly lower than the "no insurance" fee and is to cover the above costs plus the additional cost of processing the insurance claim and establishing the employee in our EMR.
Testing at Physicians Quality Care:
Your employees may come to our Jackson location for testing. When done in-house, we will bill insurance and waive the co-pay. There will be no additional charge to the company. Results will be reported only to the individual, and it will be his or her responsibility to report results to the company. Employees may come to PQC individually without appointment or a block of time may be scheduled in order to test your employees more efficiently.
Interested companies should contact Jennifer, OCCMed Director, at 731-984-8400 or by email.
---
April 20 Update
Physicians Quality Care OCCMed launches free program today to help employers keep the coronavirus out of their workplaces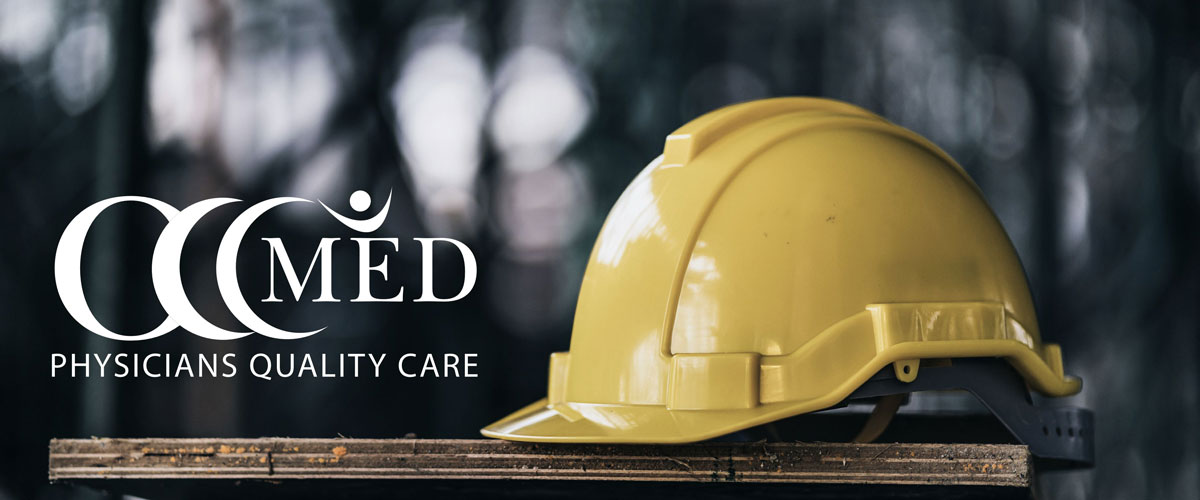 We are offering two free, two-minute videos – one for your employees and one for vendors and visitors – that identify your company's guidelines to keep COVID-19 out of your worksite. The videos are available in an mp4 format and can be used on your website, breakrooms, entrance monitors and other places where you need them.
Companies interested in signing up for the program should contact Carmack at 731-984-8400 or by email.
---
Special COVID-19 Newsletter
---